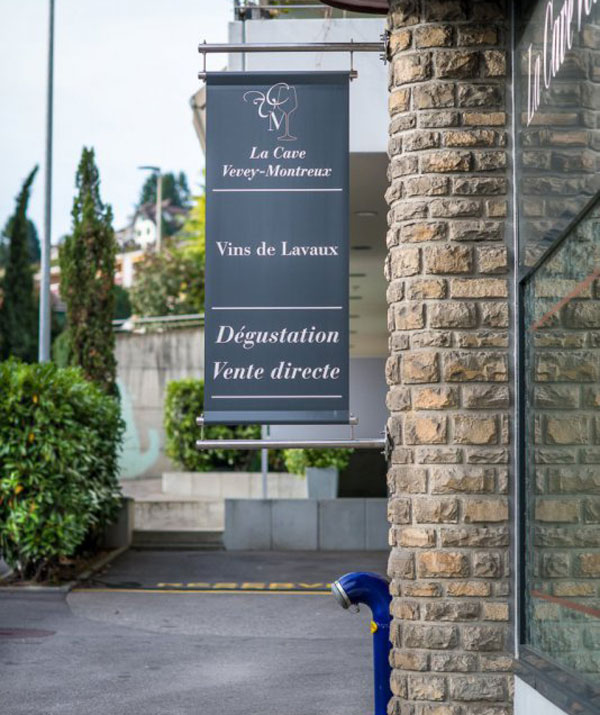 A FAMILY

La Cave Vevey Montreux

The Cave de Montreux is a cooperative society of winegrowers. It belongs to its winegrowers, it promotes the harvest and sells the wines. It operates as a family business with a long-term inter-generational vision. The property is passed on by inheritance.

We are on a human scale and responsible "small is beautiful".  A know-how from generation to generation.
Ambassadors of our winegrowers and our terroir, since 1939.
Discover

Our patrimony and our wines

Attached to their land, the 40 producers of the cooperative work their Terroir meticulously, with passion and precision, to bring out all its subtlety and nobility and to transmit all its emotions. This extraordinary vineyard is therefore maintained from generation to generation by passionate winegrowing families.

Companions of terroir and passion, our winegrowers are our brothers and sisters of the vineyard, our family and the cellar is proud to transform their wines in order to sell them.
Montreux Vevey Riviera

Our Region

The name Montreux comes from a diminutive of the Latin word monasterium. Convents and monasteries are part of our origins.

For a long time, the Montreux region was nothing more than a collection of small villages and hamlets, some dating from Roman times. In the Middle Ages, apart from a few craftsmen, the population lived off the land, raised livestock, produced wheat and cultivated vines. We therefore have a strong tradition of vine growing.

In the last century, the region underwent exceptional development thanks to navigation on Lake Geneva and, to a large extent, to the arrival of the railway. The small villages of yesteryear were transformed into a vast agglomeration.
Discover

An exceptional panorama and climate
Panorama
The heights offer a view of Lake Geneva stretching over more than 50 km with the Jura and the peaks of the Chablaisian Alps in the background; A panorama conducive to wine tourism.
Climate
The south-west facing bank, protected from the wind by the mountains, benefits from a particularly mild microclimate. A climate favourable to the vine
The 3 suns
Between lake, mountains and vineyards, Montreux Riviera is presented like a postcard landscape.
And then there is the sun which warms the vines. Or rather, three suns, the warmth of the star, the reflection of its rays reflected by the surface of the water, and the vesperal heat, released by the walls that curve the vines.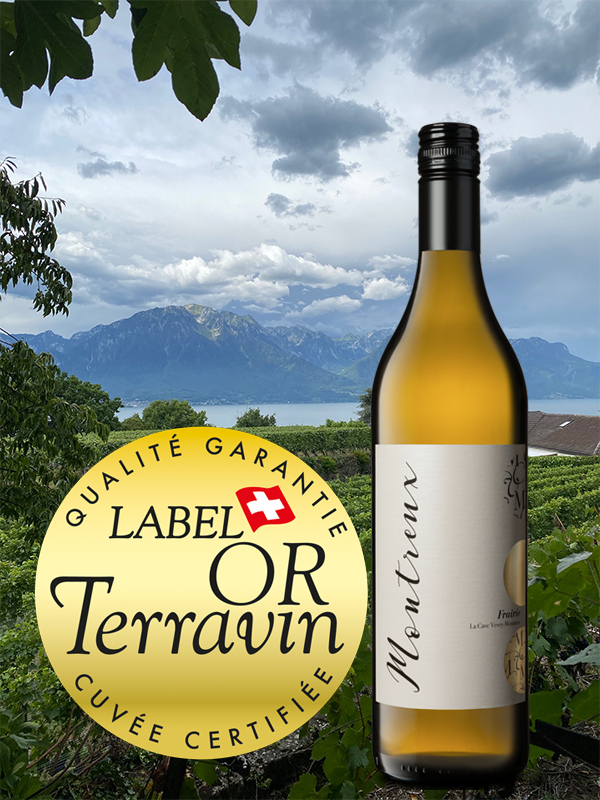 A resounding success

Numerous award-winning wines

Among the 1100 wines presented by 361 producers from 21 countries, La Cave Vevey-Montreux won a gold medal for its Pinot Noir 2015 and a silver medal for its Pinot Noir 2017.
We take an active part in the cultural and associative life of our region. LCVM
Discoveries and tastings

Visit the cellar

The Cave Vevey-Montreux, a cooperative society, invites you to taste its wines from different Lavaux terroirs located between Chardonne and Montreux.
Opening hours :
Monday: 2:00 pm – 6:00 pm
Tuesday to Friday: 8:00 am  – 12:00 pm, 2:00 pm – 6:00 pm
Saturday : 9 am – 12:30 pm
Sunday: closed